Closed to new applicants
Chief Accountant : HF991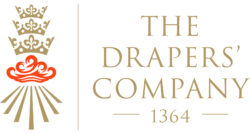 The Drapers' Company (www.thedrapers.co.uk) is one of the Great Twelve Livery Companies of the City of London.  Although founded over 650 years ago as the regulator of the woollen trade, today, the modern Company manages its substantial endowment in Real Estate and Investments for philanthropic purposes including educational and charitable trusts  Based in the magnificent Drapers' Hall in Throgmorton Avenue, in the City, the Company has an active membership of some 700 plus members, and is governed through the annually elected Master and the Court of Assistants, with the Clerk and his Senior Management Team providing day-to-day leadership of the Company.
The Position
Reporting to the Director of Finance, lead and manage the close-knit finance team consisting of a Property and Investment Accountant, an Events Accountant and a Finance Assistant.
Provide full support on financial matters to the Director of Finance to ensure the financial systems and records of The Drapers' Company and its wholly owned subsidiary, Throgmorton Assets plc, are accurately maintained.
Carry out month end reconciliations and provide monthly budget report.
Prepare quarterly accounts and budgets with explanatory management commentaries to present to the Finance and General Purposes Committee
Liaise with the auditors to produce annual accounts
Submit the quarterly VAT returns and support HR with monthly payroll.
Attend property and investment committee meetings..
Assist with financial and accounts queries from other departments.
The Candidate
A qualified accountant with a strong track record
Significant accountancy experience within a mixed and complex environment.
Meticulous, with a high attention to detail and good presentation, administrative, organisational and leadership skills.
A real team player, capable of building strong relationships with other staff and external partners.
Professional, reliable and level-headed, able to work with limited supervision and a willingness to help out with whatever is needed
Sage 200 experience preferred
Location – City of London, hybrid working available for two days per week (Monday and Fridays).
Rewards
Full time role with excellent salary plus significant benefits, including pension, death-in-service insurance, private healthcare.
To apply, please email your cv to mail@hanoverfox.com quoting reference HF991 and enclosing a covering letter. For more information prior to applying please contact Charles Cornwell at charles.cornwell@hanoverfox.com