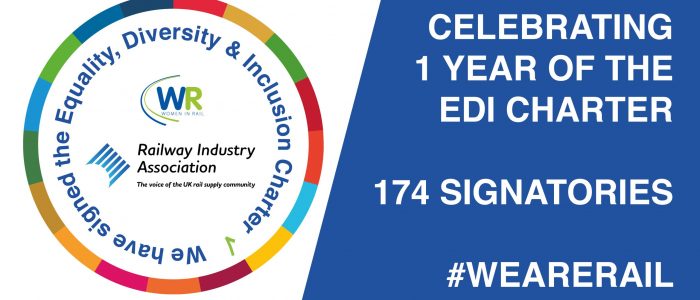 How we're supporting diversity in the rail sector
11.November.2021
At Hanover Fox, we're dedicated to finding the right person for each and every role. From conducting executive searches to find individuals – better known as 'headhunting' – to picking where to place vacancy ads that capture the attention of the right people in an often crowded marketplace, our job is to find and select the strongest possible candidates.
Along the way, much of our work in the last few years has also included an element of changing preconceptions about certain careers that have, in the past, been poorly represented by one group or another. Engineering, for instance, can be a high-skill, highly paid vocation that demands the best and the brightest. Yet Engineering UK reported in June 2021 that women make up just 14.5% of this country's engineering workforce.
While even this figure is an impressive 25.7% increase on the 2016 figure, there's clearly still room for improvement. A lot of room. We'd say that starts with the working to change the fact that 42% of girls studying for GCSEs (aged 14-16) say they'd consider a career in engineering, compared to 66% of boys the same age. Why such a massive difference?
As part of our ongoing commitment, Hanover Fox is a signatory of the Women in Rail and Railway Industry Association (RIA) Rail Equality, Diversity and Inclusion (EDI) Charter. This was launched at the 2020 RIA Annual Conference last November and since this year's conference has just taken place, we're keen to celebrate the progress made in the Charter's first year.
The most significant number to cheer about is that 174 different organisations have now signed up to the Charter. Along with that, an EDI Working Group has also been established. With so much participation and discussion, the Charter is already significantly raising the profile of equality, diversity and inclusion issues across the entire rail sector. That's got to be good news.
Still, there's plenty more gains to be made. To mark this anniversary, we're asking you all to spread the message even further on your social media as soon as you've read this. It'll only take a minute or so and the hashtag to use is #WeAreRail, while @railindustry and @WomeninRail are the Twitter names for the RIA and Women in Rail.
Increasing diversity in all sectors is something we think about all the time and spreading the message really does help to change attitudes. At Hanover Fox, we've already compiled several shortlists for engineering positions where the list has a 50-50 split between male and female applicants. Not only is this good for society as a whole, it's also great for the engineering space.
To make it even easier for you, we've even written some sample tweets on the subject that we hope you'll use on your social media. Just cut-and-paste the one you like best and then adapt it to make it your own:
Today marks a year since the launch of the @WomeninRail @RailIndustry Equality, Diversity & Inclusion Charter. We're delighted to be a signatory of the Charter and to be supporting a more welcoming, inclusive rail sector for all.
#WeAreRail
We're proud to be a signatory of the Rail EDI Charter organised by @WomeninRail and @RailIndustry. Join us and more than 170 organisations in celebrating equality, diversity and inclusion across our railways.
#WeAreRail