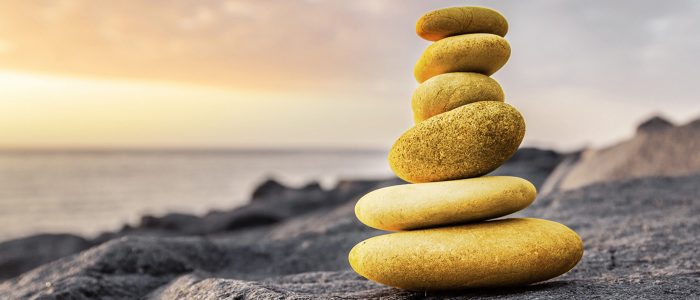 Effective leadership through Covid-19
26.May.2020
Covid-19 presents extraordinary challenges for every organisation – no matter how big or small. During this exceptional time, it is critical that CEOs and senior managers have the key leadership qualities to steer their organisation through this crisis and re-shape it for the future.
Five characteristics are particularly important for leaders now:
Tolerance of Ambiguity We are seeing more uncertainty at this time than ever before. Yet there is no road map to follow, no clear end in sight. A valuable trait for leaders in these circumstances is tolerance of ambiguity. Leaders who have this quality can cope when the future is opaque. Their perception of unfamiliar situations is often positive, viewing uncertainty as an opportunity rather than a threat. They have the courage to make decisions with insufficient information or incomplete data. Rather than being hampered by doubt, they are bolstered by belief. Their curiosity about possibilities is a driving force for the future.
Appetite for Change There is a palpable need to embrace change in the current circumstances. Pro-active leaders don't just accept the necessity for change, they are instigators and drivers of different approaches. They are receptive to novel ideas. Those with a strong appetite for change instinctively feel more comfortable with the new.  They are more likely to adapt and course-correct as events unfold. Their default is to be open to things outside their own experience rather than rely on familiar methods and past precedent. In these ways, they identify opportunities and find paths to move forward.
Emotional Intelligence Employees are impacted in a range of different ways by Covid-19. Each has their own set of personal circumstances – which are in the foreground, rather than background at this time. Personality types also respond to stress in different ways. Firstly, leaders need to know themselves well, and find coping mechanisms for their own stressors. They also need to know and understand others, showing supportiveness when needed. Empathy, together with frequent and open communication, are critical to keeping the workforce engaged and motivated.
Resilience Leaders are having to make difficult decisions: Who has to be furloughed? Will the business survive? What level of headcount reduction is necessary? Resilience is a quality which makes individuals more robust in times of adversity. It helps them find the positives in situations.  Resilience equips leaders to recover from setbacks. It enables them to get on and tackle tough choices now, which are of benefit in the longer term. Resilient leaders provide strength and stability for their people.
Humility Humility embraces many areas… accepting that you don't know everything; being approachable so others feel they can speak the truth; listening to colleagues and remaining receptive to their advice; being prepared to admit mistakes, turning them into useful learning experiences. And importantly, sharing the credit for success. Strong leaders continue to listen and learn, irrespective of how senior they are. Many are now facing one of the steepest learning curves of their career.
Times of crisis require different types of leaders. If you are making a new hire, it is a good opportunity to re-think the leadership attributes that will make a difference in your organisation.
At Hanover Fox, key leadership qualities are often evaluated through psychometric assessment. In order to adhere to current social distancing guidelines, psychometric tests are completed on-line and behavioural interviews take place via video conference. In this way we are able to continue to support our clients, providing valuable insights and advice on important hiring decisions.
For more information please contact Isabelle Ridgwell
https://www.linkedin.com/in/isabelle-ridgwell-1822539/?ppe=1