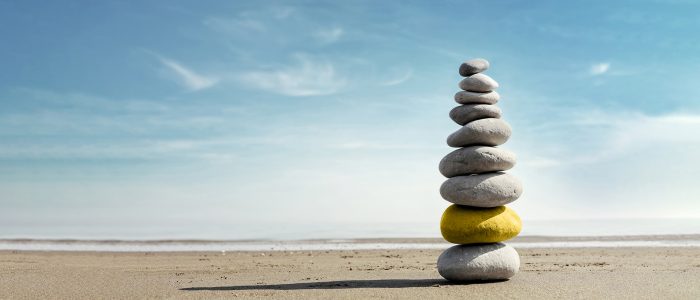 7 Modern Learnings your Business Should Implement
27.August.2020
There has been a lot of upheaval for businesses over the last few months since the end of March. Not a single one of us has gone unaffected, and we have all been forced into changing our ways. Many businesses are still not operating as they once were, yet following the fallout, there are many lessons we can implement into our business lives that, in time, will prove positive.
1. Remote working works
For years, remote working had been a tangible possibility for many roles across a business yet was largely treated with a certain degree of cynicism, especially for more junior roles. Many bosses believed the opportunity for slacking was just too high a risk to take.
Yet, when push came to shove and up to 48% of traditional workers began remote working, many employers reported only a negligible decline in productivity. Some employers even found such success that they are rigorously assessing how to now create a blend of working from home and office-based location for many roles post-lockdown.
There are numerous advantages to remote working — it cuts overheads, increases employee satisfaction, and allows recruitment of the very best talent from further afield without having to pay out expensive relocation packages.
2. Necessity is the mother of invention
While the adage is a cliche, the meaning behind has been proved especially pertinent over the last six months. The UK Government's 'Ventilator Challenge' to businesses, for example, was hailed a success after British manufacturers helped to produce over 14,000 ventilators during the pandemic. It's thought that over 5,000 companies and 7,500 members of staff made a contribution in some way, and as a result, the NHS had an adequate supply of ventilation equipment.
So use the things you've had to invent during lockdown and keep them running as we come out of the other side.
3. Adapt, adapt, adapt
From innovative ideas like contact-free delivery that allowed takeaway services to operate, to the hospitality sector's cafes, restaurants and pubs converting overnight to become shops, off-licences or delicatessens. If 2020 has highlighted anything, it's the importance of adapting to challenges as they arrive.
Fluidity is often the secret to success, and it is important to remember that you may need to adapt the way your business operates to survive in the future.
4. Plan for the unexpected
If we rewound time to the start of 2020 and told ourselves to expect up to 9.6 million UK workers being furloughed, no one would have believed it. However, this goes to show that contingency planning is vital for all businesses. Corporations which had established emergency protocols stayed ahead of the curve and turned an unprecedented time into an opportunity.
Having protocols in place to manage crisis means that in the unlikely event they do happen, your business is in the best place to battle them. Planning for the worst now, could in the future tip the balance in your favour in a sink or swim scenario.
So, take the time to look at all of the areas that could be affected by such a thing again – a second wave lockdown? – as well as the unlikeliest of things too.
5. The true importance of communications
In a time of such great uncertainty, job losses and economic downturn, the importance of communications leadership was brought to the fore. While many organisations resorted to generic newsletters and copying the communications of their competitors, some businesses lead the way in the communications sphere.
We learnt that communication leadership means frequent candid, frank and above all else simple communications with key stakeholders — your customers, your investors and of course your employees.
6. The importance of technological investment
Organisations that had already invested in technology like employee laptops, virtual desktop technology and mobile phones were able to outmanoeuvre their competitors in their response to the workplace changes.
This illustrated the importance of employing an experienced IT Director who can equip your business with the tools it needs to operate to its fullest potential. There are many solutions out there, from a Zoom account to a full 3D recreation of your office in a virtual world. So find the person who knows what's what.
7. Sociality is important
Finally, perhaps the biggest learning businesses took from lockdown was the importance of employee interaction. Morale doesn't just come from a pat on the back and the occasional bonus, it also stems from the coffee machine social chat and team lunches. Social interaction with each other is an important facet of work-life that keeps people working to the best of their ability.
While many companies responded with virtual pub quizzes, we believe that going forward businesses will invest more money into staff events and reward days. Whether offline or on.